Manufacturing Capabilities

At Tru-Tronics Intl., we specialize in providing solutions to the most complex and challenging printed circuit board assembly issues. To address these issues, we have built a company with unparalleled technological depth in the area of PCB manufacture. We possess the tools and technologies to solve virtually any assembly problem. Tru-Tronics Intl. provides the systems and services our customers need in order to bring their products to market.
Highest Level of Performance:

Our Lean Manufacturing discipline drives out waste while our focus on quality and service ensure the lowest cost with the highest level of performance for your small or high volume build. Our assembly management skills will get your job done efficiently and on time.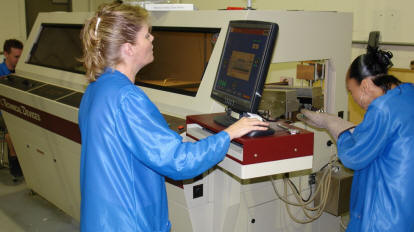 The Tru-Tronics Intl. contract assembly team has the largest concentration of PCB expertise you'll find anywhere, and our clients tell us they choose us because of our experience and expertise.
Capabilities include thru-hole, surface mount, continuous flow production lines, dedicated aqueous and no-clean solder chemistry, potting and conformal coating. In addition we offer final box build and or cable assembly.