About Tru-Tronics Intl.
Leaders in Advanced Assembly Services: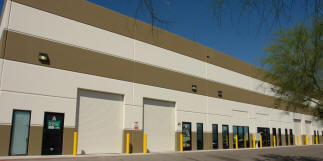 Tru-Tronics Intl. was founded in 1996 as an assembly contractor specializing in electronic printed circuit assemblies, mechanical wire harness and wire wrap assembly. The company has grown over the years to become one of the Las Vegas Valley's leading providers of advanced assembly services, including Thru-Hole and Surface Mount Technology.

We offer full turnkey as well as consignment manufacturing. During our 10 year history Tru-Tronics Intl. has satisfied the needs of many electronic development projects. ODS/VOC elimination and recycling of scrap and by-products are indicators of our serious concern for the environment as well as our dedication to our employees and their health and safety.
Located in Fabulous Las Vegas, Nevada:

Located in Las Vegas, Nevada, Tru-Tronics Intl. is a state-of-the-art PCB assembly facility – just 10 minutes from Downtown Las Vegas and less than an hour from California. We specialize in small to high volume run high-mix electronic PCB assemblies.
Customer Service:

Tru-Tronics Intl. has earned a reputation for the best possible customer service, the highest quality circuit board assembly and the flexibility necessary to meet our customers time and delivery dates
Our Team

Empowerment is based on our belief that properly trained employees have the ability to take on more responsibility and authority. To that end Tru-Tronics Intl. team members share in higher productivity and a better quality of work life.

At Tru-Tronics Intl. we foster Self-managed Process Improvement Teams that directly manage the day-to-day operation of their particular assembly process. Team members are authorized to make decisions on a wide range of quality issues. Tru-Tronics Intl. also provides team members training in the skills necessary to carry out the additional responsibilities as well as access to information on which quality decisions can be made.